Creating A Unique Look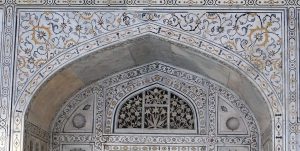 Inlays have been used for thousands of years to create unique looks for homes and other places. Custom wood inlays are one of the most common types of inlay. It's a very versatile type of inlay, which means that you can use it in various ways and places. You can also use a wide variety of other materials including stainless steel, shell, stone or even glass in your inlay to give your wood piece a unique finish. Precious stones and metals have also been used as inlays.
For instance, you can get an inlay set into a table top to make the perfect piece of furniture for your home. If you have never had any inlay work done before, you could perhaps start with a desk or a decorative box or chest to see what works best for you. You will also need to think about what you'll be using the inlay for before you go about making the final design decisions. This will help you make sure that the final product is exactly the right size and shape for your home.
An inlay can be made on just one surface, such as a desk or table. Or, if you want a totally unique look, you could use it on a whole table or two or on all surfaces of a display cabinet. Not only will the material add a special touch to the furniture you use in your home but you'll also end up with a home that looks better because of the unique finish you've applied to the wood itself.
There are lots of different materials you can use, including aluminium, shell, stone, metal and wood. All of these can be used to create a customised look for your home. You can get inlays to match your existing furniture or you can get wooden pieces that complement other furniture that you already own. This means that the appearance of your furniture will stay the same all the time, creating a unique look for your home.
When you decide on a custom wood inlay, you're really choosing a unique look that is affordable and easy to maintain. The material itself can be expensive, but the results of your choice will last a long time, and you will never have to buy new furniture again.